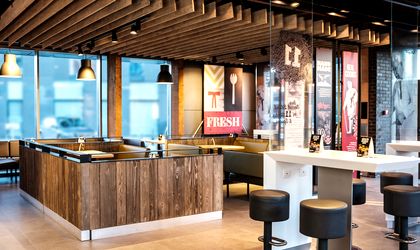 KFC restaurants chain opens new Drive-Thru unit in Bucharest following EUR 1 million investment, reaching 70 units at national level and 28 units in Bucharest.
KFC Olteniţei restaurant has a surface of 320 sqm. KFC Drive-Thru is located near the commercial center Sun Plaza, offering 60 new jobs.
"We are glad to announce at the beginning of the year the opening of a new Drive-Thru unit in Bucharest. We continue our growth and development plan, and the 70th unit confirms that we suceed closer to our clients," says Monica Eftimie, chief marketing officer Sphera Franchise Group.
The restaurant will be opened 24/24.