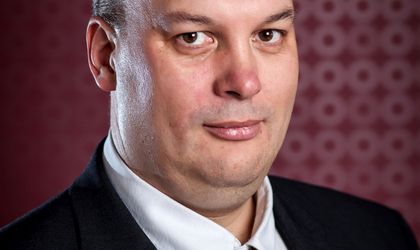 Restaurants chain KFC, Pizza Hut and Pizza Hut Delivery will operate in Romania under Sphera Franchise Group, the newly launched entity.
Sphera Franchise Group S.A will be one of the biggest restaurant groups from Romania, with overall sales of over EUR 130 million, approximately 100 locations and over 4,000 employees. The new holding comprises KFC, Pizza Hut and Pizza Hut Delivery belonging to YUM! Brands in Romania, KFC in the Republic of Moldova and the northeastern part of Italy.
"We are proud to announce the launch of Sphera Franchise Group S.A, the biggest restaurants group from Romania. Our plan is to have a sustainable growth and a constant development of our brands, proving a long term commitment on the Romanian market. We are convinced that the set up of this company is a strong validation of these objectives. Being a key player in the economy, we trust that in this form we'll grow even more and we'll have the possibility of attracting new brands in the portfolio, managing more efficiently the resources that we have and constantly our performance on the market," said Mark Hilton, CEO Sphera Franchise Group.
The group's shareholders will remain the same: Lucian Vlad, Radu Dimofte and Nicolae Badea.
In Romania, KFC restaurants chain has 63 units in Bucharest and other cities, such as Timişoara, Cluj-Napoca, Suceava, Oradea, Pitesti and Brasov.
Pizza Hut entered the Romanian market in 1994 and currently owns 21 restaurants in its chain.