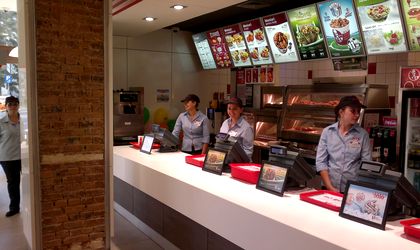 The KFC and Pizza Hut restaurants chains have over 70 vacancies in the new locations that will be opened from September 1, at the same time with the opening of the new commercial center ParkLake in the third district of Bucharest. The persons interested working at KFC can choose from cashier of cook vacancies, while at Pizza Hut they can choose from waiter or kitchen jobs.
All the new employees benefit from practical training in restaurants, organized by the authorized personnel, as well as from online trainings, such as lectures and tests. All these are dedicated for those who don't have previous experience in a similar job.
The applicants can choose from a full time or part time program or they can work in weekend only (Friday, Saturday and Sunday).
ParkLake, placed near Alexandru Ioan Cuza Park, will be opened on September 1 and will comprise 200 stores and restaurants.
Georgiana Bendre