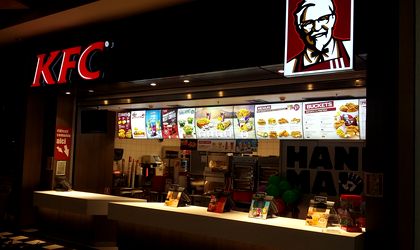 The high school nickname, the favorite TV series, the band of your soul or the number of Facebook friends are informations that youngsters are using, usually, to fill in oracles or their profile on social networks. This fall, they become essential questions in the CV with whom restaurants retail chain KFC is recruiting "people for real", in a campaign rolled out by Golin agency.
"At KFC, the activity field or the experience of a candidate are less relevant to us because we appreciate the people that have the courage to try a new beginning or the youngsters that are looking for a first job. In change, more important for us is to find out what kind of person is our colleague in order to realize if he is compatible with the KFC's DNA and if he truly wants to evolve alongside us," said Monica Eftimie, chief marketing officer at KFC Romania.
"Identifying the right people represents a challenge for any employer, but the mission is even more difficult when the target is formed in majority of millennials. Therefore, it's needed an attractive campaign for youngsters that will rise their interest and to encourage them to apply for a job at KFC in an extremely simple and fast way, but that will help, at the same time, the company to make a right selection of the candidates," added Irina Roncea, director, Golin.
The recruitment campaign "KFC Real CV "started in October in the 62 KFC restaurants all over the country, being promoted, as well, on radio and online.
The KFC team that worked on this campaign included Monica Eftimie (Chief Marketing Officer), Claudia Porojan (Public Relations Manager), Tina Cretu (Digital Manager).
The Golin team comprises: Irina Roncea (Director), Ana Filipescu (Manager) and Raluca Stoica (Senior Media Associate).
MRM //McCann and UM Romania supported the implementation of the campaign.
Romanita Oprea