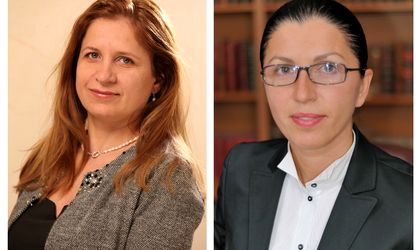 The law firm Zamfirescu Racoti & Partners (ZRP) has promoted two lawyers to partners within the internal promotion procedure from this year- Elena Iacob and Alina Tugearu, both with a considerable experience within the firm.
Elena Iacob is the new partner within the consultancy department and will have the role of coordination of the Financial-Banking law department, but also leading and consolidation attributions of Competition& State Aid, public acquisitions and regulations departments, that she developed since 2010 as a managing associate.
Alina Tugearu will coordinate the Intellectual Property activity, whose strategic developments she contributed to lately. Alina will work on projects from litigations and international arbitrage and will be dedicated to energy, constructions and infrastructure disputes, administrative disputes and work litigations disputes.
Zamfirescu Racoti & Partners (ZRP) offers legal assistance services in litigations and arbitrage, as well as in business law and fiscal consultancy. It comprises 50 lawyers, out of which 8 are associates.
Georgiana Bendre