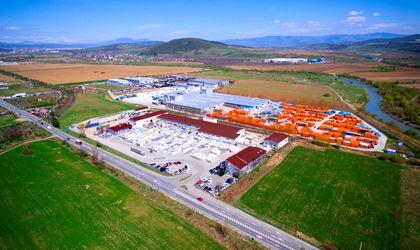 The shareholders of Teraplast, the Romanian PVC processor and one of the main producers of materials for constructions and installations market, approved last Friday the appointment of Sorin Olaru, managing partner of Cetus Capital and Razvan Lefter, the legal representative of RSL Capital Advisors SRL, in the Administration Council.
Also, the shareholders reconfirmed within the meting the Teraplast' administrators, who were also in this position previously, Dorel Goia ( the main shareholder of Teraplast), Magda Eugenia Palfi-Tirau  and Mirela Pop.
Olaru is an economist with experience in banking field, who held key positions within important banking institution during time. Before Cetus Capital he worked for eight years within Treasury and Markets department within Millennium Bank.
RSL Capital Advisors was set up in 2014 and is legally represented by Lefter, who continues this position within Teraplast.
Teraplast group has a tradition of 120 years.
Starting July 2, 2008 Teraplast is listed on Bucharest Stock Exchange (BVB).