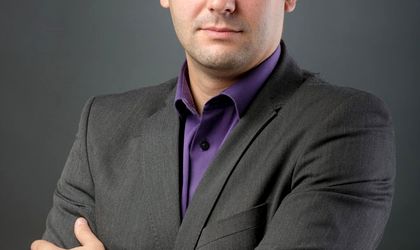 Teodor Blidarus, the co-founder of software company Softelligence, was voted as the new president of the Employers' Association of the Software and Services Industry (ANIS) in Romania.
Blidarus is replacing Andrei Pitis, the CTO and founder of Vector Watch start-up.
The new head of ANIS has worked for over 20 years in the IT sector.
Blidarus said that in his new role, he aims to increase the IT industry through exports, but also by developing the domestic market.
He has been a member of ANIS since 2013 and previously held the position of vice president for continuous education.
"I strongly believe that Romania is an important center for the technological development in the region, and the growing number of entrepreneurship, education and financial projects focusing on IT further increase the competitively of this sector," said Blidarus in a statement.
ANIS has around 130 member companies.
The management structure of ANIS:
President: Teodor Blidarus
Vice president: Cătălina Dodu, ATOS IT Solutions and Services
Sorin Găvănescu, IT Six Global Services
Dan Gârlaşu, Oracle Romania
Radu Georgescu, GECAD Group
Alexandru Lăpuşan, ZITEC
Marius Hanganu, Tremend Software
Andrei Pitiş, Vector Watch
Todi Pruteanu, Microsoft Romania
Ovidiu Posirca