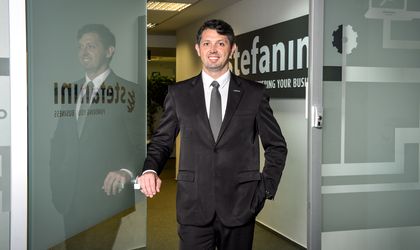 IT solution company Stefanini appoints Farlei Kothe as vice-president for EMEA region. He will coordinate from Bucharest the software applications development division.
"Farlei has not only many years of experience within the company, in the software applications development division, but also he has very good relation skills and an excellent entrepreneurial background that suits the Stefanini vision. I am convinced that he will obtain exceptional results at regional level and will hep at the interaction improvement between all the continents where we are present," said Marco Stefanini, founder and global CEO of the company.
As vice-president for EMEA region, Kothe will be responsible for the definition of the entire strategy for applications development division from all the countries he coordinates and will manage the sales, pre- sales and delivery to client teams.
Kothe joined Stefanini in 2009 as manager in the application development center to start a team from scratch. In two years he started coordinating 200 people and together with them to generate revenues of over BRL 20 million (approximately USD 12 million).
In 2013 he was appointed regional director within the company, coordinating several centers from Brazil.
"I had my own company before finishing faculty. After a wide experience as entrepreneurs in IT, I wanted  to be more technical and turn aside the strategic business thinking. I attended several marketing and business classes and after the MBA graduation, I wanted to see how things are in a giant corporation," says Kothe.
He  has a bachelor degree in systems analysis from UNISIONS university from Brazil and a POS degree in business and also an MBA in IT Strategy Management.
Stefanini in a Brazilian company which operates in 39 countries and 88 office worldwide.