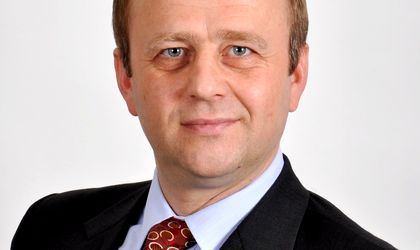 Petre Butu, the vice president partner, Schneider Electric Romania and the Republic of Moldova, was named panel builder channel director within Schneider Electric Group.
Butu has an experience of over 20 years at national and international level, working in Romania, as well as in France. He joined the company in 1997, having several roles in sales, marketing, client support, price policies until leading the partner division.
In the new role, Butu is relocated to France, in Grenoble office and is part of the commercial team of partner project division of Schneider Electric group.
"Two decades of Schneider Electric Romania bound me with the team from here, we were like a family in this period and I thank my colleagues for the beautiful projects and the special moments that we shared. At the same time, I am glad that my story within this company continues with a new role and more challenging than the ones from now, at international level, and that I can contribute with my operational experience and my know-how to the development of electric panels builder partners network within the group, " says Butu.
Butu graduated the Electronic faculty within Polytechnic university from Bucharest and completing its studies within École Supérieure d'Électricité from Paris.
Georgiana Bendre