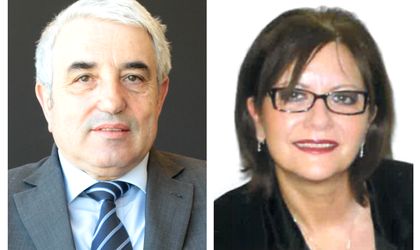 Raiffeisen Banca pentru Locuinte has made two key moves in its executive management team, by appointing Ileana Cioana as vice president of the Distribution Division, and Ionel Fierascu as vice president of the Operations Division. The members of the directorate are now Aurelia Cionga, president and CEO since 2009, with Ileana Cioana and Ionel Fierascu as vice presidents.
The nominations are still pending approval from the National Bank of Romania.
Ileana Cioana previously occupied the position of executive director for corporate credits, after being appointed in 2006. She has been working as director with the corporate division since 2002 and until 2002 has held a position with ABN Amro Bank Romania. She also worked as a professor at The Bucharest University of Economic Studies and is currently engaged in the Raifeissen Banking University program.
Ionel Fierascu joined Raiffeisen Bank in 2001, and previously worked for Agricola Bank. He holds a bachelor's degree in economy and law and postgraduate studies in economy, corporate governance, conformity and risk. He started as an employee and went up to obtain management positions. He created Raiffeisen's Directorate for Banking Security as well as the Conformity Directorate, which he headed up until now.