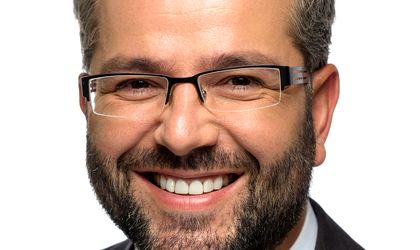 Radu Lotrean was appointed chairman of INSOL Europe at the annual congress held in Warsaw between 5-8 october. He is the first Romanian to head the body and the first chairman from Central and Eastern Europe. 
Previously, Lotrean, a co-founder of CITR, part of the CITR Group, held the position of vice-president, which he occupied in 2015.  According to Lotrean, INSOL Europe could become in the upcoming years "a much more dynamic organisation, an important voice at a European level." According to Lotrean, his mandate has five main objectives, namely communication, rebranding, new members, preparation for Brexit and strengthening collaboration with the European Commission.
The new INSOL president aims to establish closer links with the national associations by signing bilateral agreements to better answer members' demands as well as create the premises for every member to be represented in The INSOL Europe Council. Moreover, Lotrean aims to boost the role of the organisation at a European level.
In 2015 Lotrean became the first Romanian appointed as INSOL Europe vice-president. INSOL Europe is the European organisation of professionals who specialise in insolvency, bankruptcy and business reconstruction and recovery.