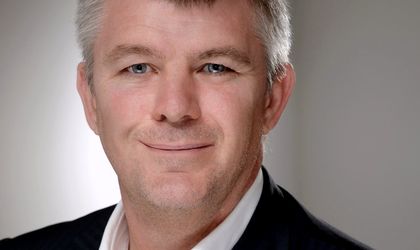 PwC Central and Eastern Europe, the professional services firm, has announced the election of Nick Kos as its new CEO for a four year term, with effect from 1 July 2018.
Kos is currently the country managing partner of PwC Hungary and has held several leadership roles in the region. He has been involved in serving several major clients of the firm in Hungary and CEE, such as NOKIA Group, MOL and Diageo.
He will take over from the current CEO Olga Grygier-Siddons, who steps down as CEO at the end of her current four-year term on 30 June 2018.
Nick Kós said: "I'm honoured to have been elected as CEO of PwC CEE. This is an exciting time for PwC in Central and Eastern Europe and it is a privilege to lead our more than 10,000 people."
"I will remain focused on delivering the best of PwC to our clients while continuing to invest in our people, skills and technology – all of which are key to our future success. Helping our clients respond to the challenges and opportunities of the current market climate by giving them access to high quality teams and services is vital. I look forward to working with our Partners across the region to maximize our relationships with clients and continue to bring value to our clients and wider stakeholders.
"I want to thank Olga for her commitment and dedication over the past four years. I look forward to building on her experience, relationships and achievements."
Siddons said: "It has been an honour to serve as CEO of PwC CEE. My congratulations to Kós, with whom I will work closely to ensure a smooth and successful transition into his term of leadership of our regional business."
Kos is currently country managing partner of the Hungarian firm and has been with PwC for 27 years, 24 of them based in the CEE region and 18 as an assurance partner.