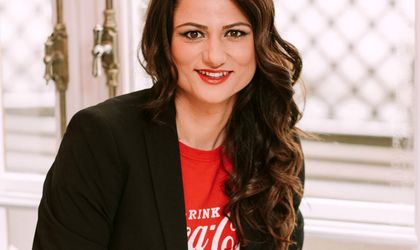 Soft drinks maker Coca-Cola has announced the appointment of Nicoleta Eftimiu as the head of the operations of the company in Romania and Moldova starting January. She will take the position of franchise country manager, the most important role of the company in Southeastern Europe.
Eftimiu had previously held the role of marketing director at Coca-Cola. She has worked in the past 19 years directly or indirectly for the company.
She has joined Coca-Cola Hellenic Bottling Company Romania and category manager Stills and New Business and later moved to Coca-Cola Romania, where she held local and regional positions, ranging from brand manager to marketing director.
In her new role, Eftimiu will be replacing Petre Sandru, who was named country manager Coca-Cola Ireland. She is the first woman manager tasked with the coordiation of operations in these two markets.
Ovidiu Posirca