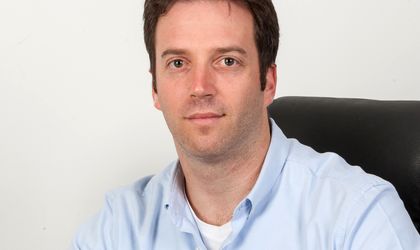 The New Kopel Group has appointed Tal Lahav as its CEO, starting 1 January 2017. Lahav replaces Hezi Shayb, who took a new position in Israel.
Tal Lahav has been part of New Kopel team for over three years, where he worked as Deputy CEO and CFO. Hezi Shayb was involved in developing strategies and making decisions. Tal Lahav has a financial and managerial background, having worked for over 7 years in KPMG, both in the USA and in Romania, and a Bachelor of Business Administration (BBA), with accounting and economics specialization, from Adelphi University (NY, USA).
Tal Lahav is taking on the mission to continue the development of New Kopel Group as one of the most prominent and successful in the automotive industry.
"Knowing New Kopel Group and what the position of CEO in this Group involves, I feel honored and confident to take on this big mission. I have with me on board an amazing team of creative, talented and professional managers that will drive the boat to the shore no matter the stormy weather. I am eager to start this new journey and confident that New Kopel Group will continue its development and reach greater achievements in the future", stated Tal Lahav CEO New Kopel Group
Hezi Shayb will still remain close to the company from the position of Chairman New Kopel Group.
Georgeta Gheorghe