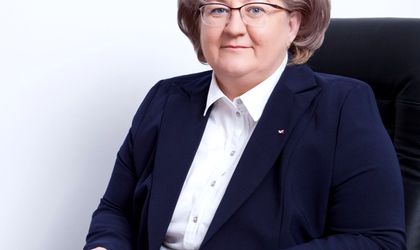 Teraplast Group, the biggest PVC processor in Romania and one the main manufacturers of materials in the construction and installations sectors, has appointed Mirela Pop as general director.
She is replacing Mircea Hotoleanu, who stepped down citing personal reasons.
Pop is an economist and she has been working for Teraplast for the past 9 years. She managed various departments in the financial sector and starting 2014 she moved in the commercial segment, being responsible for the coordination of the installation and furnishings business lines. Starting 2016, she also took over the logistics activities of the company.
Up to now, Pop has managed operations that accounted for around 50 percent of the total turnover of Teraplast Group.
"In the past 10 years, Teraplast had several management teams unallocated at Bistrita. Now, following the decision of Mircea Hotoleanu to leave the company due to personal reasons, I decided to promote as general director a person that has had proven results in the group," said Dorel Goia, president of the administration board of Teraplast.
The group forecasts a turnover of RON 434.6 million this year and a net profit of RON 38.1 million. In the first quarter, Teraplast had a turnover of RON 66.5 million and a net profit of RON 1.6 million.
The group comprises Teraplast, TeraSteel, Teraglass, Teraplast Logistic and Politub.