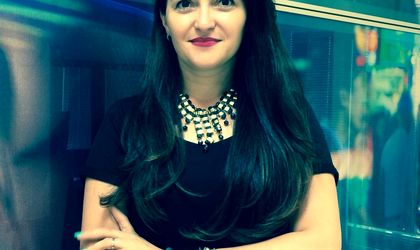 HOSPICE Casa Sperantei has announced the appointment of Mirela Nemtanu as the new executive director of the NGO starting August 10. She is replacing Alexandru Padureanu, who will take the role of deputy chief executive officer and fundraising coordinator at Hospices of Hope.
In the last 5 years and a half, Nemtanu has worked at L'Oreal Romania, as corporate communication, public affairs & regulatory affairs managers, also being part of the company's board.
She has over 17 years' worth of experience in the marketing, communication and CSR fields. She has worked as marketing manager at TNT Express and had also held senior roles at RTC Holding.
Starting 2003, she was involved in the CSR projects of various companies she has worked for. Nemtanu is also part of the consultative board of the Marketing Faculty of the Faculty of Economic Studies (ASE).
"I am delighted and honored by the opportunity to be part of the team HOSPICE Casa Sperantei and to coordinate this foundation that manages to bring hope children and adults who struggle with an incurable disease. Unfortunately, in Romania approximately 160,000 people with incurable illnesses need palliative care every year, but less than 8 percent of them are receiving it at the right time. Our goal is to help change these statistics and to gather as many people as possible that are willing to help."
HOSPICE Casa Sperantei was founded in 1992 in Brasov. The organization offers palliative care for children and adults diagnosed with incurable disease.
The NGO provides these services in its own units or at the homes of patients.
Ovidiu Posirca