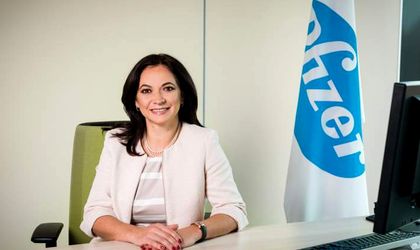 Drugsmaker Pfizer Romania will have a new head as of November 1. Mirela Iordan, the former HR head of the company, will become the new country manager, replacing Nolan Townsend, who was named president of the rare disease division for developed markets.
In her new management role, Iordan will work with key stakeholders on the local market to make sure that Romanian patients have access to the latest treatments, according to a company statement.
Before being appointed as country manager for Pfizer Romania, she was HR director for Romania, the Czech Republic and Slovakia.
She has been working for Pfizer since 2001. She has previously held the role of sales and marketing director for GSK Romania.
Iordan is a graduate of the Medicine Faculty in Constanta. She has a Master's degree in Leadership from INSEAD Fontainebleau and an MBA from Tiffin University Ohio.
Pfizer holds the fifth place after sales on the local market in the July 2015 – June 2016 period. Its sales were up by 4.5 percent to RON 538.7 million, according to Cegedim, the provider of data for the pharma industry.
Ovidiu Posirca