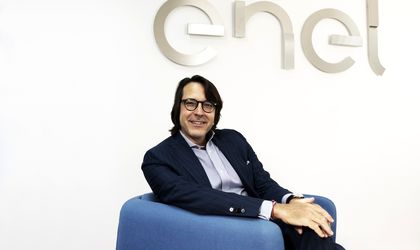 The Enel group has appointed Michele Abbate as director general of Enel Energie and Enel Energie Muntenia, the two companies owned by the Enel group in Romania. 
Michele Abbate joined the Enel group in 1992 and has a vast experience in the sales and customer care area. Previously, he occupied key positions at group level, such as head of centre Italy commercial unit, head of the market division/customer management, head of phone and web channel as well as that of head of sales for central Italy.
In his new position, Abbate will manage the general business strategy with a focus on the expansion of the portfolio of solutions. He will also coordinate the sales and distribution activities of the Enel group in Romania, as well as the customer care and VAT divisions, with the purpose to develop a varied range of offers for both current and prospective clients.
Abbate has a PhD in economy from the University of Palermo and is a graduate of the Leadership programme of the Luiss Business School and of the Accelerated Development Programme of the London Business School.
The two companies have a 14 percent share on the energy market and have a portfolio of 2.8 million clients of electricity and natural gas.