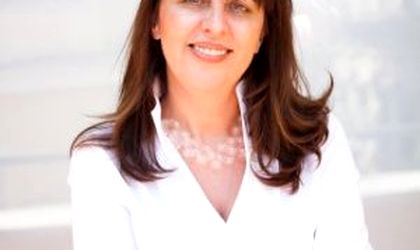 Metropolitan Life appoints Carmina Dragomir as CEO in Romania, starting October 1, after the approval of the board. Dragomir will take over this position from Emilia Bunea, who led the Metropolitan Life operations from Romania in the last three years.
Dragomir joins Metropolitan Life Romania after being deputy CEO & COO at MetLife Italia in the last three years. In her new position, she will report to Dirk Ostjin, regional head of MetLife, Central and Western Europe. Her experience within Metropolitan Life began in 2003 and includes leading positions, such as COO within Metropolitan Life Romania.
"It's a real opportunity to come back to one of the markets with the fastest development in the region. I am honored to lead a team formed of one of the best professionals from this field," said Dragomir.
Bunea led the Metropolitan Life operations since 2014 as CEO. During her career at Metropolitan Life, she consolidated the company's operations at local level.
"I am proud of Metropolitan Life achievements. In the last three years I raised significantly the share of protection products, the level of brand awareness at local level and the commitment of the employees both on local and global level. I thank my team, the consultants and business partners who made all these achievements possible," said Bunea.
Metropolitan Life develops its activity for over 18 years in Romania and it's part of MetLife, Inc, one of the biggest insurance companies in Romania. Currently Metropolitan Life has a team of 170 employees and 500 agents.