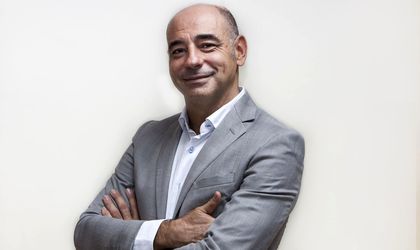 French multinational Total, the oil and gas integrated company, has appointed Marco Pannunzio, 53, as the new managing director of the firm's operations in Romania as of December 1. He is replacing Franck Haettel, who will take over the global position of security coordinator for the marketing & service branch of Total in Paris.
Pannunzio joined the group in 1985 and held various key positions, both in Italy and Europe. Up to now, he was the general manager of the Central Europe Hub managing the marketing activities and its affiliates of Total in the Czech Republic, Slovakia and Hungary.
"As a managing director of Total Romania, I'll focus, for the beginning, on taking the progress reached by my predecessors even further. It will be a challenge, because Total Romania has performed well in the last years, the company had a solid ground in Romania, reaching a leading position in lubricant sales in Romania and well developing the activity of bitumen, thanks to the support of my team, I am sure we can reach our new targets of development. Romania's positive economic performance and the ambition of the Total Group to develop our position in the country make me confident in driving our company to further increase our market shares and positions, our aim is to be recognised in Romania as a reference and reliable partner in the industry and by our customers," said the new head of the local operations.
In 2015, Total Romania recorded a turnover of RON 267 million, employing 120 people. It has a leading position in the lubricant market, with a market share of about 12% percent. The company also exports a substantial part of its production in Brasov plant to neighbouring countries.
The company has a blending plant in Cristian, Brasov, and a bitumen depot in Ozun, Covasna.
Ovidiu Posirca