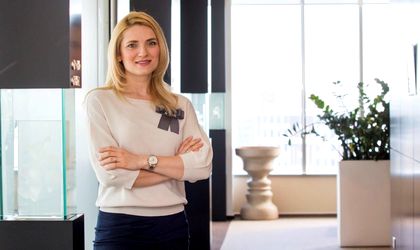 Manuela Ciugudean-Toma is the new marketing and communication leader of PwC for South-Eastern Europe. She will coordinate the marketing teams in 11 countries in South-Eastern Europe and will be responsible for developing an integrated PwC marketing and communication strategy throughout the Balkans.
"I am happy that Manuela agreed to lead the marketing teams of PwC in South-Eastern Europe. I am positive that her experience and her enthusiasm for brand management will contribute to strengthening PwC's image as leader on the professional services market," said Ionut Simion, country managing partner, PwC Romania.
"I chose PwC also because I resonate with the firm's passion for innovation, including in marketing and communication activities," said Toma, marketing and communications leader of PwC South-Eastern Europe.
Toma has over 15 years' worth of experience in developing and implementing innovative marketing campaigns in several European countries. Before joining PwC, she led the marketing team of Intel Corporation in South-Eastern Europe. Before that, she worked in the marketing and communications team of the Romanian office of the World Bank, in the Ministry of communications and at the PR and Public Affairs agency Grayling.
She is a graduate of the Journalism Faculty of the University of Bucharest, with a diploma in Public Relations and Advertising and has started her career as a journalist.