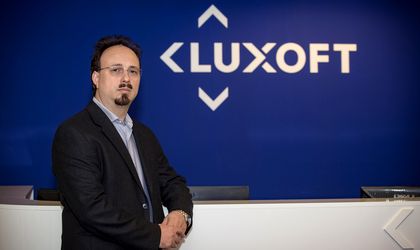 Luxoft, on of the top suppliers of software development services and innovative IT solutions to global clients, announces the appointment of Bogdan Pelinescu as general director for Central Europe. He will manage the development plans at European level of the company, replacing Wojciech Mach, who has been in this position during 2015-2018.
Pelinescu has been general director of Luxoft Romania since 2011 and has had an experience of over 20 years in IT industry, out of which half on different leading positions.
During the seven years since Pelinescu has coordinated the activities of the Romanian center, the number of employees has tripled. Luxoft is thus on the 4th place on the local profile market, according to the turnover.
Also, during this period the company has expanded the clients portfolio on all the industry segments presented in Bucharest: telecom, financial and cars.
"Bogdan Pelinescu is a dedicated professional, with an important role in the Luxoft Romania development. We are proud to have these valuable people in our team and I am convinced that with Bogdan as head of our teams in the Central Europe, Luxoft will continue the dynamic growth, maintaining at the same time the highest standards in the delivered services," said Dmitry Kushnir, Global Delivery vice president, Luxoft.
Luxoft offers customized software development and support for the basic applications and core applications for business, products engineering, testing and technology consultancy.