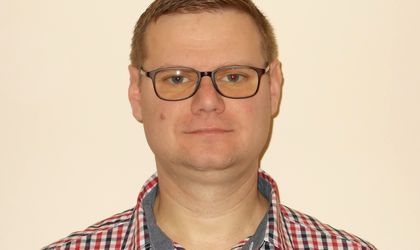 Starting November, Lucian Chelba is the new production director of FrieslandCampina Romania. He will responsible for the control of operations and production organization for the two factories FrieslandCampina Romania, in Cluj-Napoca and Targu Mures.
Chelba graduated from the Bucharest Polytechnic University and has an experience of over 15 years, out of which 13 in production field.
"I am glad to join the FrieslandCampina Romania team, the producer of a local dairy brand with history, Napolact. Together with our colleagues and collaborators, I'll continue the growth and evolution of company's  factories to get performance in production and continue to deliver qualitative products in response to our clients' exigencies," said Chelba.
Chelba has a degree in Auto Engineering at the Bucharest Polytechnic University in Bucharest. In 2002 he began his professional activity in auto field and starting 2004 he has been operation supervisor within Coca-Cola HBC, becoming later coordinator of the technical training programs in the same company. In 2009 he went into wide consumer goods field at Procter&Gamble.
FrieslandCampina Romania S.A is part of the Dutch company Royal FrieslandCampina, one of the biggest global dairy producers.