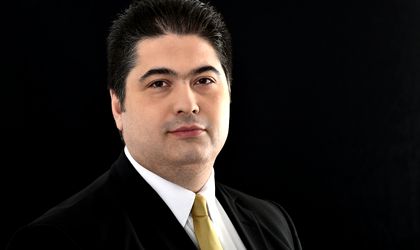 The Local American Working Group has appointed Calin Galaseanu, General Director of Bristol-Myers Squibb Romania as its president.
A doctor with over 19 years of experience in the pharma industry, Calin Galaseanu held business management positions with BMS Netherlands. Between 2014-2016 Galaseanu headed the Romanian Association of International Drug Manufacturers (ARPIM). He has been heading Bristol-Myers Squibb since April 2012.
"The population's health is essential for the economic and social progress of a country, and LAWG aims to have a significant role in transforming Healthcare into a national priority. A constructive dialogue with those involved in Healthcare – patient associations, the medical community, pharma industry and, perhaps most importantly, the authorities – it is an essential condition to rethink the foundation of the healthcare system starting with the solid principles of transparency, predictability and sustainability.
Most of the times, in the Romanian economic system, access to state-of-the-art drugs in Romania stood on second place. The priority objective of the LAWG is to underscore the value of customized healthcare, the role of research and drug development, of access to innovation in healthcare for a cheap and accessible healthcare system," LAWG President Calin Galaseanu said.
The association's management also includes: Radu Rasinar, Country Manager AstraZeneca Romania, acting as LAWD VP and Gabor Sztaniszlav, Country Manager Amgen Romania, LAWD Secretary General.
Created in 2010, the Local American Working Group gathers pharmaceutical companies leaders in research and biotechnology, involved in discovering new and innovative drugs. Its members are AbbVie, Amgen, AstraZeneca, Boehringer Ingelheim, Bristol-Myers Squibb, Eli Lilly, GlaxoSmithKline, Janssen, Merck Sharp & Dohme, Novartis, Sanofi.
Georgeta Gheorghe