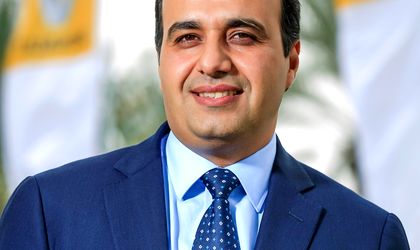 Starting with August 1 2016, Hakim Boutehra is the new general director of Renault Commercial Roumanie, an entity that ensures the commercialization on the Romanian market of Dacia, Renault and Nissan cars. He will replace Jan Ptacek, who will be named executive VP Sales & Marketing Avtovaz in Russia.
Boutehra (39 years) has an Algerian nationality and has over 15 years of experience in commercial activities. He started his career in 2001 at Procter&Gamble Algeria where he was sales supervisor, then regional and national sales manager. In 2004 he joined Renault Algeria as car spare parts manager, in 2005 was named network director and in 2008 became commercial director Renault Algeria.
In 2010 he went in France, where he was named regional director in the Western zone.
Ptacek (46) has a Czech nationality and an experience of over two decades with Renault Group. In the first years of his career he had roles in marketing and commercial network management in Czech Republic and France. In 2003, he was named marketing director of Dacia and coordinated the launching of Logan. At the end of 2004 he came back to Paris to join the strategy and marketing direction of the group. In 2008, Ptacek was named marketing director of Renault Russia and Eurasia region and at the end of 2012 he became general director of commercial division Renault Ukraine before coming to Romania in 2014 as commercial director of the company.
Georgiana Bendre