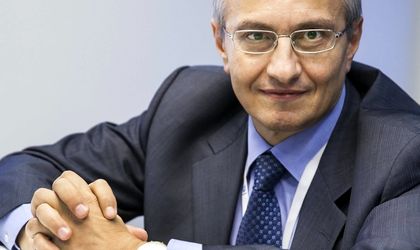 Florin Trandafirescu is the new managing director Unilever South Central Europe starting with July 1. Before the appointment, Trandafirescu led the Unilever operations in Czech Republic and Slovakia for four years.
Trandafirescu has an experience over 19 years in Unilever, a period in which he had several management functions, both in Unilever South Central Europe, as well as in other company's entities.
After leading the Unilever factory from Ploiesti and was dedicated to a project of supply chain in UK, he took the role of director supply chain Unilever South Central Europe and afterwards was named vice-president supply chain for Russia, Ukraine and Belarus.
In 2008, Trandafirescu was named GM Inmarko Russia, a local company producing ice cream, after its acquisition by Unilever. After finishing the integration process, in 2002 he was named managing director Unilever Czech Republic and Slovakia.
"I am glad to be home again. I am turning back in Unilever South Central Europe with enthusiasm to be part of a team, that in the last years, was regularly on Unilever ranking in Europe. It was confirmed that Romanian put passion in business and I know that Unilever brands are really loved, therefore I feel proud and honored to be here," said Trandafirescu.
Trandafirescu will lead the Unilever operations in 8 countries: Romania, Bulgaria, Serbia, Moldova, Makedonia, Albania, Kosovo and Muntenegru.
Georgiana Bendre