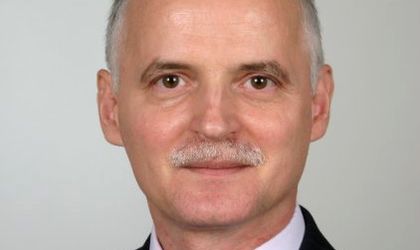 The Administration Council of the National Company of Salt (Salrom) has appointed Dumitru Matei as the new general director of the company. According to a press release, the appointment was made as a result of a selection and recruitment procedure where 20 candidates were interviewed.
Matei has been a member of the Administration Council of Oil Terminal for almost two years and since October he was its president.
According to his resume, during 2012-2015 he was general director of Electroprecizia group. He graduated from the MBA program Graduate School of Management (ASE Bucharest, HEC Montreal and University of Ottawa) with a major in marketing (2005) and finance (2006) and is CFA Romania member, according to a Salrom release.
Salrom is one of the top 10 salt producers from Europe. The main shareholder is the state with a 51 percent stake, while the private capital being owned by Fondul Proprietatea (49 percent). The company has a capital of RON 40 million. It owns seven mining exploitations.
Fondul Proprietatea intends to sell its shares that Salrom owns, according to a memorandum signed by the Government at the beginning of September. The state takes into account buying the share stocks that might be sold by Fondul Proprietatea.
Georgiana Bendre