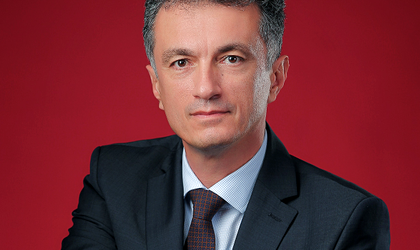 SAP Romania, the subsidiary of SAP SE, the provider of software solutions for business and technology, has appointed Cristian Popescu as the new managing director of its local operations.
Popescu had the role of country sales director within Fujitsu Romania in the past two years. Previously, he was part of the Cisco team, having different positions and in 2010 be became the general director of the company.
Popescu has developed expertise in business development and processes management for business. He graduated from the Polytechnics University from Bucharest, the Electric Engineering Faculty and got several post-graduate certificates from the Business Administration Institute (ASEBUSS) and from IMD Business School from Switzerland.
"We are glad to have Cristian as the head of the Romanian office. His experience in business, his strategic vision and the entrepreneurial vision are the qualities that will help him to apply also in the local market our global strategy, to offer clients the most innovative solutions, developed by the technological platform HANA," said Rumyana Trencheva, managing director SAP South East Europe.
"I consider that I was appointed on his role in the best moment to lead the SAP operations on the local market and because in the next years we'll assist to an acceleration of digital transformation of businesses in Romania, which will generate, in its turn, a hierarchy change in several domains of activity, " said Popescu.
According to SAP, the clients from Romania currently search for the best solutions to adapt to the digital economy and feel the pressure of transforming their business processes and decision making and eventually, the entire business model.
SAP Romania registered a turnover of EUR 40 million and a profit of EUR 11 million in 2015. For 2016, the company aims a turnover growth, based on the increasing clients' need of adapting to the new business models.
In Romania, SAP has offices in Bucharest, Timisoara and Cluj and a team of 400 employees.
Georgiana Bendre