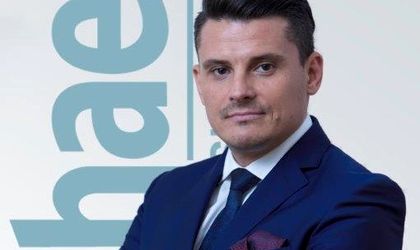 Cosmin Angheluta has been appointed deputy general director of Gothaer Asigurari Reasigurari, pending the approval of the Financial Supervision Authority (ASF). He had previously worked as sales executive director for the same insurer.
He has over 18 years' worth of experience in the insurance industry working for major companies in the sales and insurance brokers relation development departments.
"The appointment of Cosmin as deputy-general director represents a trust vote given by the group and by the company and it's a step forward not only for him, but also for Gothaer Asigurari Reasigurari. The years of experience within our company proved that he is the right person for strengthen the management team, to this adding its professional skills recognized in the insurance market, results obtained during time, as well as common values aligned to the company's strategy," said Anca Babaneata, CEO of Gothaer Asigurari Reasigurari .
His tasks will be to expand the portfolio management intermediated by broker partners and to coordinate the sales force of the firm.
Together with the executive management team, Angheluta will implement the business strategy of the company.
Georgiana Bendre