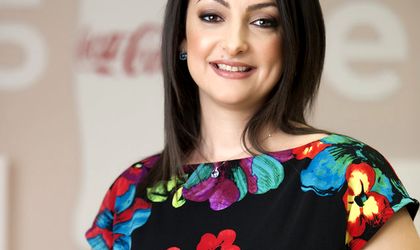 Miruna Smeureanu is the new marketing director of Coca-Cola Romania & Moldova starting this March. She is replacing Nicoleta Eftimiu who after 19 years the company has been promoted to franchise country manager.
Smeureanu has been with the soft drinks producer for the past 15 years. Over these years she has filled local and regional positions in the communication, public affairs and marketing departments and has worked on projects involving all of the company's soft drinks brands.
She is a graduate of the University of Economic Studies in Bucharest (ASE) and hold a master=s degree from City University London.