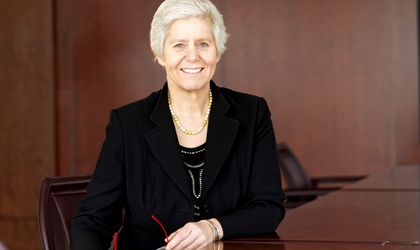 Christine Schillings, 54, was named general director of Ana Hotels, according to a press release from the company. She replaced Alexandra Copos de Prada, who stepped down following a personal decision. Copos will continue to be part of the company's administrative council and lead the Ana Pan bakery chain.
A Belgian national, Schillings graduated from the Hotel Management School in Bruxelles in 1984 and then specialized in Asset Management, Project Management at Cornell University. With over 30 years' experience in the hospitality industry with Hilton Worldwide, Schillings has previously held the regional director Hilton Worldwide position, where she coordinated a portfolio of 46 hotels in East Europe, Turkey, Russia and Israel.
Before that, Schillings worked with hotels in France, Germany, Great Britain but also Romania, where she was part of the management team that opened the Athenee Palace Hilton hotel in 1997. Regarding her plans as general director, Schillings said that she will also focus on "the echo that this Romanian brand can have on the international markets, where the interest for Romania as a tourism and business destination continues to grow."
In 2015, Ana Hotels registered the highest growth in terms of turnover since 2008, reaching EUR 29.8 million. Started in 1996, the company currently holds 7 hotels from the upscale and luxury segment in Bucharest, Poiana Brasov and Eforie Nord. In total, Ana Hotels has an accommodation capacity of 975 rooms and, in 2015, it had 710 employees.
Andreea Tint