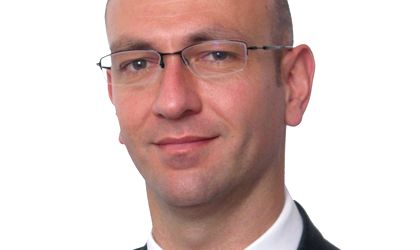 Cezar Dumitrescu has been appointed member of the DONA Marketing Group's board, at the beginning of this year, coordinating the pharma acquisitions. He has an experience of over 11 years in management and acquisitions.
Dumitrescu is a graduate of the Montesquieu faculty, with major in "Corporate Management".  He also has a master degree in acquisitions management at the Management Institute of Industrial Supply.
Moreover, he has a managerial experience in recycling industry and auto industry.
"Cezar Dumitrescu is a young manager who attended international courses of specialization in acquisitions and with his managerial experience I am convinced that he will bring a significant contribution to our team," said Eugen Banciu, president of the group DONA.
"I joined DONA Marketing Group to make the acquisitions department more efficient and prepare this department to respond to the challenges brought by the development of the chain of DONA pharmacies and DONA.Logistics distributor," said Dumitrescu.
DONA group has direct commercial relations with pharma companies at global level, whose products cover over 70 percent of the Romanian medical drugs market.