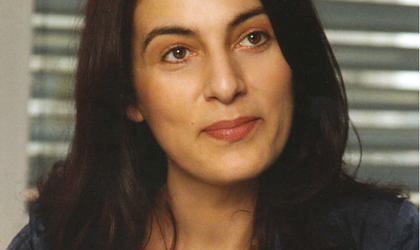 DONA group has appointed Carmen Dinca as marketing director. She will be responsible for the development of pharmacy DONA brand, currently one of the most appreciated on the local pharma retail.
She has a professional experience of over 20 years, combining the activity in known companies in FMCG and also has entrepreneurial experience and know-how in healthcare acumulated in one of the local companies that produced food supplements. She had worked since 1992 at Colgate Palmolive, holding key positions in Romanian and Hungarian subsidiaries. Afterwards she held marketing positions in Wella Romania and Coca Cola Romania. In 2010 she founded her own marketing agency.
"I am honored to complete the managerial team with a specialist with the experience of Ms. Dinca and I trust that she will have an important contribution in the fulfillment of our mission of Romanians' healthcare improvement," said Eugen Banciu, president of DONA group.
I am thrilled and honored to take over this mission. For sure my experience and my colleagues from DONA group will help me to always have in mind the patient perspective and build together a relevant communication. Also I want to define a consistent, strategic position on medium and long term, of DONA pharmacy," said Dinca.
DONA group has a turnover of over EUR 230 million and comprises 318 pharmacies owned by 12 entrepreneurial companies with Romanian private capital.