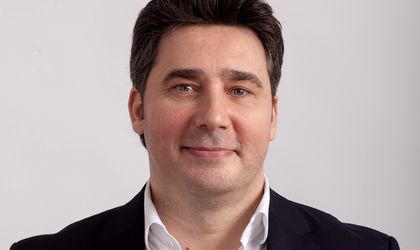 Impact Developer & Contractor SA board appointed Bogdan Oslobeanu as general director starting March 1. He will replace Bartosz Puzdrowski, who ended his mandate due to personal reasons. Puzdrowski will still support the company's development as external consultant. According to the constitutive act, the appointment was made for a 4 year mandate. Oslobeanu will be vice general director during January 22- February 28 and starting March 1, he will be general director.
Oslobeanu has an experience of 19 years in financial field, in industrial project management and development project, as he worked for Ernst&Young and KazMunayGas. He graduated from Polytechnical University in Bucharest.
"The main objectives that I aim for during my mandate are the existent residential projects development, Greenfield Baneasa and Luxuria Domenii Residence, which have a high potential in Bucharest. On the long term, I aim for for the position of leader's Impact on the Romanian residential market, which can be possible through the continuous adaptation of the business strategy to the market conditions, oriented towards the specific needs of clients and the maintenance of a high standard," said Oslobeanu.
Impact company developed 16 residential buildings in Bucharest and at national level in 26 years of activity, amounting to over 400,000 sqm built and 4,000 units delivered. The biggest project is Greenfield Baneasa, started in 2007, where have been built 2,346 apartments until now and the works for other 192 apartments will start in Q1.
In November 2017 impact launched the residential project Luxuria Domenii Residence. The project was acquired for EUR 12.5 million.