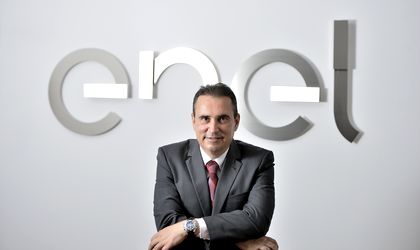 Bogdan Matei was appointed sales director for Enel Energie and Enel Energie Muntenia, the two power supply companies owned by the Italian utility group in Romania.
"I want to welcome Bogdan Matei in our team and I wish him good luck in the new role. Bogdan is a sales executive with experience and his knowledge are a real gain for our company," said Michele Grassi, general director of Enel Energie and Enel Energie Muntenia.
Matei will be responsible for the direct and indirect sales activity and for the two supply companies of Enel, also overseeing Enel points and coordinating a team of over 150 people.
Matei has an experience in retail and direct sales, within companies such as Provident, Vodafone Romania, UTI Construction & Facility Management, Germanos Telecom Romania. He graduated from the Polytechnic University from Bucharest and has an MBA at Kennesaw University from Atlanta.
The two companies have a portfolio of 2.7 million clients and supply electricity services for 10 counties from Romania: Timis, Arad, Hunedoara, Caras-Severin, Calarasi, Ialomita, Tulcea, Constanta, Ilfov, Giurgiu and Bucharest.
Enel has been present on the Romanian market since 2005 and currently supplies and distributes electricity, but also energy from renewable sources. The company has over 3,100 employees locally.
Georgiana Bendre