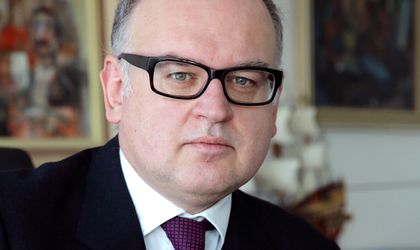 Bernhard Spalt is to join the Board of the Commercial Bank of Romania (BCR) as Chief Risk Officer starting 1 January 2017, the bank announced on Monday. He is to replace Jon Locke, who tool on an executive position with a company that is not part of Erste Group.
"We would like to thank Jon Locke for his dedication and hard work with BCR, specifically for the general recalibration of the risk management, at a time of profound change for the bank. We wish him all the best and are confident that we will continue towards the sustainability of the BCR business," said Sergiu Manea, BCR CEO. "At the same time, we are pleased to welcome Bernhard Spalt, a manager of caliber and a recognized leader in matters relating to risk management within the Erste Group. His appointment with the BCR shows strong commitment to Romania and to the BCR, Manea added.
"Bernhard knows well Romania and the BCR, therefore we are certain that his leadership in risk management will contribute significantly to the future development of the BCR," Manfred Wimmer, President of the BCR Supervisory Board, said.
Bernhard Spalt joined Erste Group in 1991 and held various management positions in the field of operational and strategic risk management. From 1999 to 2002 he was responsible for the management of non-performing loans in the Czech Republic. After returning to Austria, he set up the Directorate of Strategic Risk Management, and between 2006 and January 2012 was Chief Risk Officer of Erste Group. From 2012 to 2015 he was responsible for risk management as a Board member in Hungary before joining the Slovak subsidiary, Slovenská sporitel'na in 2015.
Georgeta Gheorghe