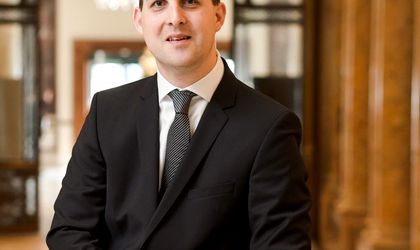 Athenee Palace Hilton announced the appointment of Georg Pucker as director of operations.
Aykut Korkmaz, general manager Athenee Palace Hilton, said: "We are delighted to welcome Georg in his new role. His expertise in managing all operational departments and guest relations make him the ideal person for this position, and we are happy to have him in our team. Georg will be responsible for handling all operational teams and ensuring a strong quality drive on service and product around the hotel."
Pucker brings 15 years of experience in hospitality to his new position at Athenee Palace Hilton. In his former role of operations manager at Hilton Cologne, he was responsible for overseeing all operational departments including Food & Beverage with the hotel's restaurants, banqueting, kitchen and stewarding, Front Office, Guest Relations, Housekeeping and Engineering, setting service standards and continuously improving guest satisfaction, product quality and service excellence.
Pucker said: "I am very proud to be part of this hotel with such a renowned history and legacy, and also joining a team of local and international professionals. Athenee Palace Hilton Bucharest and Hilton are known for quality and the aim of my teams and myself is to further increase these services. Bucharest is a very attractive and friendly city, with a mix of business and leisure guests, and I see great opportunities to continue building our reputation in the international and local market."
Prior to Hilton Cologne, Pucker spent three years at Hilton Dusseldorf, as Food & Beverage Service manager. He has also held positions with Hilton Munich Park and other properties in Frankfurt and Munich, Germany. Pucker graduated from the Secondary School Volksschule of Munich, and also has completed leadership and food safety management courses from Cornell University and Hilton.