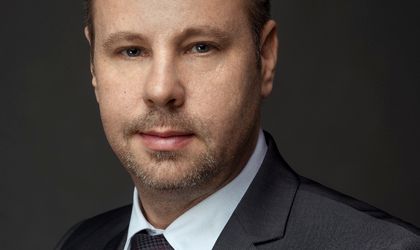 Vast Resources International Group, the company that manages two polymetallic mines in Romania and one of gold in Zimbabwe, announces that Andrew Prelea, president and executive director of Vast Resources Romania, is appointed CEO of Vast Resources PLC.
Andrew Prelea will replace Roy Pitchford, who resigned as CEO of Vast Resources PLC. The change at top management will take place on January 1, 2018. In the following period, the company aims to focus on the mining operations in Romania, focusing on the continuous development of the two polymetallic mines and current exploration and prospecting activities as well as maintain and expand its operations in Zimbabwe.
"Vast is a steady and growing company and we have continued looking for further opportunities since establishing ourselves in Romania. Certainly, in the upcoming period we will focus our efforts on our core business and how to develop it more. The objectives of the Romanian office remain as big as they were and its importance at the international level is increasing," said Prelea.
Vast Resources Plc has achieved good results in recent years, due to prolonging the life and improving the production process in the Suceava County mine, the rise of the global prices of precious metals, and the changes made in the mine in Zimbabwe. At the Pickstone-Peerless mine there were significant increases in production and revenue over the past two years, due to the investments made in mine opening and expansion. This has led to the construction of a new sulphides plant, which will continue to contribute to increasing the company's revenue in that area.
In addition, the company's representatives expect the expansion of the Manaila mine (the Carlibaba project) and the restarting of the mine work in Baita Plai in the next period to make a significant contribution to the growth of these figures.
Vast Resources was founded in late 2005.