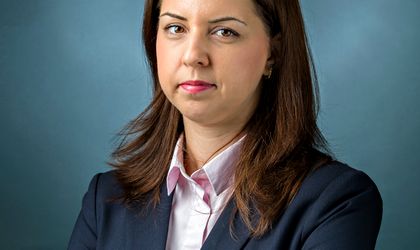 Alina Dima, with an experience close to 8 years on real estate market, joins Cushman & Wakefield Echinox in Property Management team. She will be responsible for the maintenance of the relation with the tenants, the coordination of suppliers and of the teams that ensure the well-development of property activities, the  identification of new growth opportunities of revenues and the delivery of services according to the closed contracts.
Currently, she has taken over the coordination of the commercial centers portfolio owned by REWE group in Bucharest (Fundeni), Buzau, Targoviste, Ploiesti and Braila.
Previously, Dima coordinated activities in office and retail segments within EKA Investment Group. She coordinated also the activity of the bakery and restaurants chain Le Grenier a Pain, as well as the fashion stores under the brands Only for You and Balizza.
"The real estate market has crossed a new growth cycle for a few years, but the attention of the owners has to be towards the most important factor, the level of satisfaction of the tenants. It is obtained through the sales volume, in the case of retails, but also through a proactive administration and the efficiency of common spaces. From administrative point of view, the portfolio of REWE group is a challenge through the geographic distribution and the tenants recognition," said Dima.
Dima has two master degrees, one in European Administrative Studies at SNSPA and the second one in History and International Relations Practice at Bucharest University.
Property Management department of Cushman & Wakefield Echinox currently manages a portfolio with a lettable surface of 140,000 sqm in Bucharest and within the country.