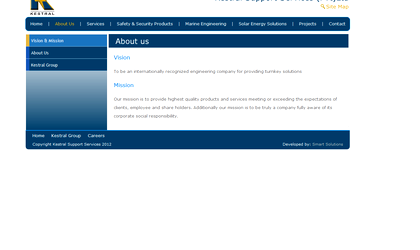 Kestral International, specialized in providing solutions for industry, has opened an office in Romania to strengthen access for its OEM clients to South East Europe. 
Speaking at the Trade Winds 2017- South Eastern Europe Conference taking place in Bucharest (October 18-20), Liaquat Ali Baig, CEO of Kestral International said: "We are thrilled to announce that we are now operating in Romania. We can see great potential for collaborating with different industries here and providing them with our support".
"Military and law enforcement watercraft manufacturer, Zodiac Milpro, an existing OEM client, is here with us in Bucharest. They showcase perfectly the type of organisation that we can introduce and then represent in Romania, " added Baig.
Kestral's Romanian office is part of Kestral's South East Europe network, which includes new offices opening in Bosnia Herzegovina, Macedonia and Serbia.
The team will assist clients both locally and internationally, in sectors such as: oil & gas, renewable energy, aviation, logistics, industry, maritime, defense, telecom. The team provides services like in-country marketing, contract negotiations, project management, logistics, and after-sales support.