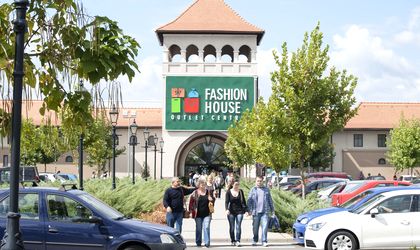 The international clothing retailer Kenvelo opens this month a 156 square meters outlet store within Fashion House Outlet Centre Bucharest.
"We are pleased to welcome Kenvelo among the family of top international and local brands within Fashion House Outlet Centre Bucharest. The new lease is yet another proof that the most popular fashion brands on the market are turning to the outlet retail concept as part of their expansion process and, specifically, that this channel of distribution is increasingly popular in Romania," said Brendon O'Reilly, managing director of Fashion House Group.
Kenvelo is a clothing brand originally from the Czech Republic. It is currently present in approximately 270 stores in 18 countries: Czech Republic, Croatia, Slovakia, Romania, Israel, Bulgaria, Russia, Austria, United Kingdom, Lithuania, Belarus, Albania, Latvia, Estonia, Malta, Ukraine, Serbia, and Germany. This is the 11th new brand that joined Fashion House Outlet Centre Bucharest this year.
"With a growing list of the best brands offering permanent discounts of 30-70 percent all-year long, we will continue to bring positive surprises to our outlet fans and to consolidate the centre's position as the best value-for-money shopping destination for fashion lovers," added Sorin Ioan Blaga, general manager Liebrecht & wooD Romania and retail operations director of Fashion House Outlet Centre Bucharest.
During the first semester of 2016, retail sales within Fashion House Outlet Centre Bucharest grew by 10.9 percent.
Georgiana Bendre