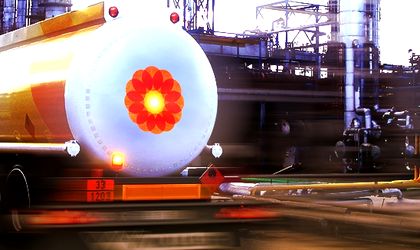 Kazakhstan's KazMunaiGas has postponed until the end of June 2018 the sale of 51 percent of its Romanian business KMGI to China's CEFC, the company told Reuters.
In December 2016, KMG and CEFC signed an agreement for the purchase of a 51 percent stake in KMGI. The company conducts refining, trading and distribution of oil products through Rompetrol in Romania, Bulgaria, Moldavia, Georgia, and through its partners in the Black Sea region.
According to Reuters, the chairman of China's CEFC China Energy has been investigated for suspected economic crimes. However, Reuters quoted KazMunaiGas representatives as saying that this will not affect the future or the terms of the deal. "We understand that all the recent statements … in the press regarding CEFC do not affect the terms of the sale and the purchase agreement," KazMunaiGas said. "Both parties are still fully committed to closing the deal in the near future."
"The deal to sell a controlling stake in Kazmunaygaz International (KMGI) to CEFC is not definitively closed due to remaining obligations, which are planned to be completed by June 30 2018," KazMunaiGas told Reuters.
Last year, KMG said that CEFC pledged investments in the development of new projects in Romania.