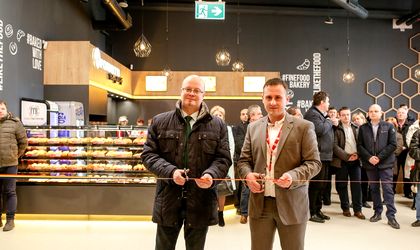 Kaufland opens the second store in Satu Mare on January 24, reaching 117 units in Romania.
By opening this store, Kaufland creates 90 new jobs in Satu Mare and contributes to the local community development.
The store has a selling surface of 2,305 sqm and a total surface of approximately 4,500 sqm.
The program of the hypermarket is: from Monday to Saturday from 7:30 AM to 10 PM and on Sunday from 8 AM to 10 PM.
"We invested a lot in the modernization of the shopping experience for our clients, especially in the last years, aiming to make it more pleasant and simpler.  This year we celebrate 50 years since the opening of the first store in Europe. Today, we are glad to offer the most modern shopping store," said Valer Hancas, director of Communication & Corporate Affairs,  Kaufland Romania.
Kaufland is one of the biggest retail companies in Europe, with over 1,250 stores in 7 countries.