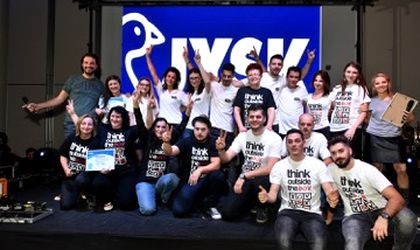 JYSK Romania, part of the Scandinavian group JYSK Nordic, one of the biggest furniture and interior design retailers from Europe, has announced that it will increase the meal tickets value of its employees to RON 15/ day starting December 1.
"Every year, we try to offer all the JYSK employees a new benefit to motivate, especially now that the winter holidays are close. As a result of the entering into force of the new law that regulates the meal tickets allowance, therefore we decided to offer every employee a maximum value allowed by law for meal tickets, RON 15/day," said Alex Bratu, country manager JYSK Romania and Bulgaria.
The law regarding the nominal value change of the meal tickets was changed in October. The employers are not obliged to give the maximum value, only not to exceed it.
According to a survey made at the beginning of the year among the JYSK employees all over the countries where JYSK is present, on a scale from 1 to 100 regarding the level of satisfaction of JYSK employees, Romanian employees an average score of 88. It is higher by 10 points than the one made in 2014. Also, according the survey, JYSK employees from Romania registered the highest level of satisfaction from JYSK group.
JYSK has an annual turnover of over EUR 3.4 billion and has operations in 43 countries.
 Georgiana Bendre