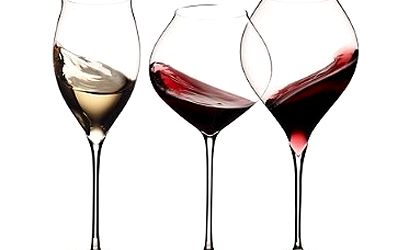 RO-Wine Festival at Fratelli, Str Galdini
21-22 May, tel 0722 115 115
Have you ever wondered why a Romanian bottle of wine in a good Bucharest restaurant costs around RON 100 lei – or even more? The answer lies in the fact that these Romanian wines really are as good as their counterparts in Europe selling at the same price.
This may surprise you if you only have experience of Romanian supermarket wines, for there is a whole new wine world out there, all selling brands in HORECA (hotels, restaurants, catering) markets. So when you experience something beautiful in a bottle when you are dining out, don't expect ever to find it in your favorite hypermarket.
So step forward the RO-Wine Festival, where you can sample and buy any wines from an astonishing list of 300 brands. This is the largest wine festival in the country, with up to 60 Romanian 'Chateaux', all proudly presenting their pride and joy in the shape of bottles of the highest quality wines, many of which have won medals at international wine festivals.
There is also a chance to sample fine, old vintage wines which will never be sold to the public, and once consumed, they cannot be replaced.
And if that was not enough to tempt you, consider this: there are a further 26 exhibitors from France, Italy, Switzerland, Moldova and Bulgaria. Again, each nation is presenting a selection of its finest wines.
A particular attraction for me will be the nine Champagnes on display. Note, I said Champagne, which will give you the chance to differentiate from the 'poor man's fizz' – namely Italy's Prosecco.
It is beyond my understanding how Prosecco has gained such a foothold in the European market. Maybe it is clever marketing, maybe it's the cheap price or maybe it's the availability to the public in supermarkets for domestic consumption. But if you are a Prosecco fan, you simply must try the real thing, namely Champagne!
Just turn up at the venue between 10 am and 8 pm. There will be an entrance fee, but, believe me, it will be well worth it.
Michael Barclay – Mab.media@dnt.ro