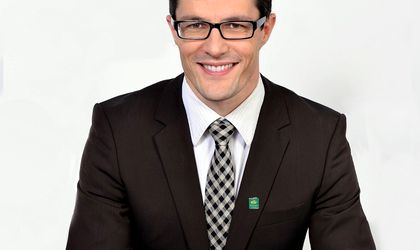 Groupama Asigurari announces that starting August 1, vice- general director Julien Ramillon (photo) will take over the responsibilities of sales national director Horatiu Rosca, as he will enter paternity leave.
"We support our employees when they need it. Horatiu Rosca will soon become a parent and will enter paternity leave starting August 1, for a year. He is part of our team for over 15 years, contributing significantly to the company's performances. We are looking forward to his comeback to the company," said Francois Coste, general director Groupama Asigurari.
Ramillion, recently appointed vice-general director, a position with validation in progress by the Financial Surveillance Authority, will take over Rosca's responsibilities during the paternity leave. Ramillion joined Groupama Asigurari in November 2014.
The sales operations will continues as usual, says the company.