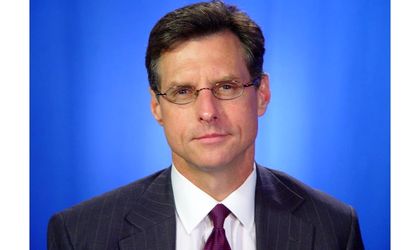 Transatlantic economy expert Joseph Quinlan says that Romania has the power to fix issues related to ease of doing business and availability of credit in a bid to attract the investment flows coming in this part of Europe.
Quinlan was in Bucharest on Tuesday and held a presentation at an AmCham Romania event about the relations between the European Union and the United States of America.
"I am optimistic that Romania understands the problems, but can they execute to fix the problems such that foreign investments continue to come to this part of the world," Quinlan told BR in an exclusive interview.
"The presentation was focused on the global economic outlook as it is today and then specifically the EU and the US, and how Romania fits into the picture.  We've got a very good global backdrop – synchronized global expansion, in most of the EU, including Romania, growth is accelerating, real GDP growth, unemployment is coming down, so it's a good macro picture, but on micro (level – e.n.) there are challenges. That was the key. One of my main points is that the US, in itself, is a very competitive place to do business," he added.
Quinlan is managing director, head of market & thematic strategy at U.S. Trust, Bank of America Private Wealth Management.
The economist talked with BR about the jobs of the future and the economic model that should be pursued by Romania to attract more investments. He suggested that Romania should pay attention to the way in which Ireland was able to attract a massive influx of investments.
Quinlan lectures on finance and global economics at New York University, where he has been a faculty member since 1992. He regularly lectures at various universities around the world.
Business Review will publish soon an interview with the transatlantic economy expert.