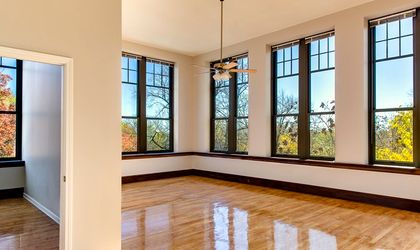 A joint venture between a Spanish company and a Romanian businessman develop a 56 apartments' residential project in Popa Nan area in Bucharest, an investment amounting EUR 5 million. Works started last fall and at the end of the first phase, due this year in May, 32 apartments will be delivered, reads a release quoted by Mediafax.
The Popa Nan 21 project will be developed in two phases, the first consisting of the consolidation and upgrade of a historical 5-floor building. Duirng the second phase, there will be developed a new building. The project will have a total area of 6.000 sqm and a total investment of over EUR 5 million. By the end of the second phase, a number of 56 apartments will be delivered.
The project is developed by businessman Razvan Ivanica and Spanish company Imomadrid, which also owns the 1.862 sqm lot and is addressed to people with average incomes.
According to Razvan Ivanica, to date more than 10 apartments are already pre-contracted.
On long term, this joint venture is planning also other projects in Bucharest, as a small residential project on Jean Luis Calderon street with an investment of EUR 3 million and a residential project in the Tineretului area totaling 8.000 sqm and a EUR 8 million investment.
Andreea Marinas