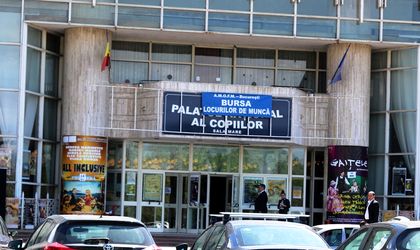 Romania has shifted since 2017 in a zone where you can't find enough people for the jobs available. While the period before 2017 was in favor of the employers who could easily find replacement workers or cover new jobs, today we are in a very different situation in which many jobs remain open even if the wages have gone up.
The problem is even more serious in Bucharest and other big cities. According to the Municipal Agency for Employment in Bucharest (AMOFM) the unemployment rate in the city is 1.51 percent, down from 1.55 percent a year ago. The total number of registered unemployed is 18,023, with 15,630 still receiving social benefits from the state. The unemployment rate is three times lower compared to the one for the entire country, which stays at 4.6 percent.
"In the past year we've started to receive more requests from companies than from unemployed people", says Nicoleta Halmagi Bortea, spokesperson for AMOFM Bucharest. "We still manage to gather more than one thousand people at the job exchange fair but it is not enough to cover all the position companies require."
Qualified workers
AMOFM organized today the 77th edition of the job exchange fair. The Agency started these job exchanges in 1994 and has seen hundreds of thousands of people over the years. For the fair today the agency contacted 4,850 companies of which only 127 responded, offering a total of 6,303 jobs.
The highest number of workers needed was for qualified people, in total 2,468. Companies are looking for security guards, commercial workers, sellers, cashier; also workers in construction or bakery industry. On the second place there are jobs for people with secondary education (high school diploma), in total of 1,968 and a wide range of jobs, from sales agents and call-center services to human resources inspectors and telecommunications network technicians.
For people with high education there were only 188 jobs, mainly engineers and accounting specialists, and for unqualified works there were 1,679 jobs.
"Do you have any positions in commercial division?", asked Cosmin B., a young man in his thirties, to the lady behind one of the tables in the lobby of the Children's Palace (Palatul Copiilor) even if the paper in front of her said that they needed only turners.
"I asked because you never know if there isn't a job opening even if it's not announced officially", explained Cosmin. He is one of those who are not registered as unemployed and is not forced to come to the job exchange, he is just looking for opportunities while working as a sales assistant at a small shop.
There are people coming to the fair because they have to, not because they want to find a job. They are forced to look for jobs if they want to get financial help for unemployment from the state. Usually half or even more of all those who visit the fair are from this category.
A special type of people who come to find jobs are those from the state prison. Those with a semi-open regime are allowed to try to find a job even before completing their sentence. "Today we had 20 prisoners from the Jilava penitentiary and 20 from Rahova", says Bortea. They left CVs for unqualified jobs, but the problem is that usually the positions are filled before they get out of prison, as one of the ladies from a company explained.
Not too many job-seekers
"We were expecting to see more people today", says the representative of a company that services energy machinery. "There was a wave in the morning and after that only a few people came", says the lady. The company she works for is looking for qualified workers, like turners, but there are none. "We also advertise online, in a specialized website, and we got some CVs, but none where qualified for the job", she explained.
"The two people we hired were both recommendation from our workers, a relative and a neighbor." One of them managed to qualify for the job on site, but he can't be promoted because he doesn't have a diploma, so he needs to find a professional school or specialized classes. AMOFM organizes training courses with approved diplomas that are taken by registered unemployed for free, but there is a need in the market for these kinds of classes. "We decide what classes to offer depending on what companies ask", says Bortea.
The AMOFM representative sees a success in the fact that the number of people who found jobs at the fair in the past is around 38 percent of the total participants. More precisely, the occupation rate was 38.4 percent at the last April fair, from a total of 1,608 participants (and 5,505 jobs offered) and 37.8 percent at the fair from April 2016, from a total of 2,950 participants (and 6,400 jobs offered).
Today the number of participants was only 1,120 for 6,303 jobs. The number of those who will find a job will be known only 30 days from now, when AMOFM will check their situation. The numbers are accurate due to the fact that at the fair every participant fills out a questionnaire and leave it with AMOFM representatives before they leave.
Around 1 pm, the lobby was pretty much empty. We can see that the number of people looking for jobs is declining over the years, while the number of open positions stays the same. On the way back from the fair, I could see around two dozens of workers on the road, repairing the sidewalk and the parking lots. More than half of them were over 50 years old, while only a few were under 30. With so many Romanians working abroad, it is just a matter of time before we will look for more foreigners to cover all this jobs.