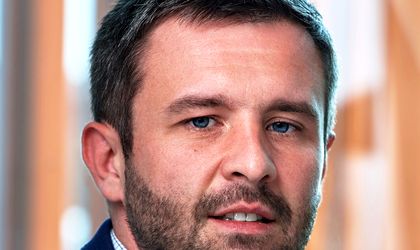 Jakub Krenk becomes branch director of Skanska Construction Romania and Hungary. 
The appointment of Jakub Krenk in the new position is aimed at strengthening the local construction team. 
"My main objective is to strengthen the team of professional and involved people that Skanska Construction already has in Romania. Besides, I am happy to work with my open, transparent colleagues who share the Skanska values. That means we can grow together, develop and build the wonderful projects of Skanska Romania, "said Jakub Krenk, branch officer, Skanska Construction Romania.
Jakub Krenk is a graduate of the Technical University of Prague and has a rich work experience in the construction field, with many functions held within Skanska in various branches of the company.
In addition to the project management positions held, Jakub was part of a number of global initiatives with clear objectives related to: operational efficiency, risk management, process mapping and Building Information Modeling (BIM).
This year, Skanska Romania has strengthened its top management positions: Aurelia Luca took over Skanska Property Romania, becoming managing director and also the first Romanian member of the management team of Skanska Commercial Development Europe.